Who We Are
Prader-Willi Homes is known as a preeminent provider of services for individuals with Prader-Willi Syndrome.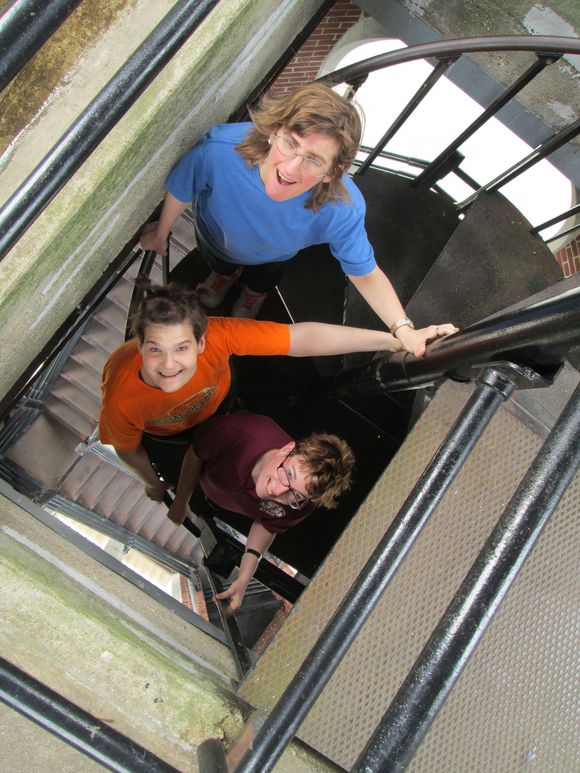 Prader-Willi Homes (PWH) specializes in providing residential services and supports to individuals diagnosed with Prader-Willi syndrome (PWS).  For more than 40 years, PWH has been nationally and internationally recognized by the PWS community for excellence in therapeutic treatment and care of individuals diagnosed with PWS. PWH is one of only a handful of providers in the world with expertise specific to the syndrome.
PWH is licensed by the state of Wisconsin and follows the best practice guidelines set forth by the International Prader-Willi Syndrome Organization. Our staff are extensively trained in supporting the unique challenges characteristic of the syndrome and certified in all state approved training courses. The extensive ongoing training of all employees is an asset to our customers. PWH strives to stay current with new methodologies, techniques, and the latest developments in treatment used to support the highest quality of care for our residents.
Echoing our commitment to helping people with PWS, PWH now supports more individuals diagnosed with PWS than any other residential provider in the world. Originally part of Oconomowoc Developmental Training Center (now Genesee Lake School), PWH's programs accomplished significant positive growth, development and recognition.  In July 2002, we became an independent division focused on providing the best in residential, community-based care. Prader-Willi Homes is proud to be an employee-owned company. As an employee-owned company, PWH offers the very best in professional, compassionate care because our caregivers are also our owners.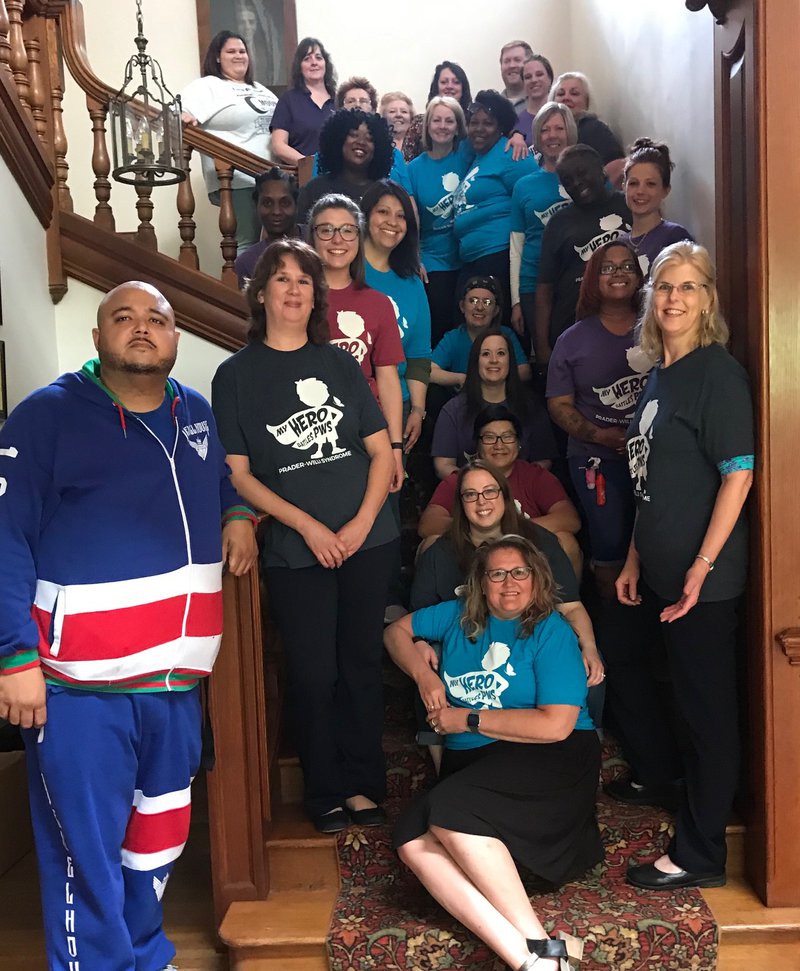 Treatment
Prader-Willi Homes mission is to provide each individual with the opportunity to explore his/her highest potential of independence within a safe, supportive, and therapeutic environment.
Our multi-disciplinary team approach provides a person-centered therapeutic environment that is conducive to the needs of those diagnosed with PWS. Our focus is on the importance of developing quality homes and individual programs which enhance each person's potential to reach their highest level of physical, intellectual, and emotional well-being.  This includes the development of independent living skills, a positive self-image, successful behavior and weight management.
Individual Service Plans allow the multi-disciplinary team to identify the individual's strengths and growth opportunities through past history, data collection, program evaluation, and medical/psychiatric oversight necessary in maintaining optimal growth for individuals within our care.  The continuity of services from PWH to the vocational/educational teams sets us apart from other providers as it allows our individuals to have the necessary specialized intensive structure and supports following them throughout their day.
PWH prides itself on providing a family friendly environment. Our homes are nestled into the community and are well-maintained by our direct care staff, residents and maintenance team. Our goal is to blend into these established neighborhoods and be active members of the community. Creative and therapeutic activity planning provides our residents the opportunity to participate in normalized outings with the supports necessary to foster success.
Prader-Willi Homes offer an array of specialized programs and services to achieve this goal through:
Food Secure Environment
24-Hour Awake Supervision
Behavior Management
Exercise Programs & Dietary Plans
Health Monitoring & Assistance
Vocational/Day/Educational Services
Independent Living/Social Skills Training-ADLs
On-Staff Advanced Practice Nurse Practitioner and Registered Nurse
Consulting Psychiatrist
On-Staff Registered Dietician
Case Management Services
Behavioral and Counseling Services
Individual Service/Treatment Plans
House Motivational Systems & Therapeutic Approach Plans
Family Contact & Involvement
Provision of/Arrangement for transportation in the local Oconomowoc, Wisconsin geographic area
Community/Social Integration Opportunities
Special Olympic Participation
Leisure Time Activities
Respite Care
PWH is a proud member of PWSA-WI, PWSA-USA, and IPWSO. PWH continues to grow by obtaining ongoing education, training and participation in forefront research. Through this experience we develop supporting programs and utilize best practice knowledge to improve and expand our array of services.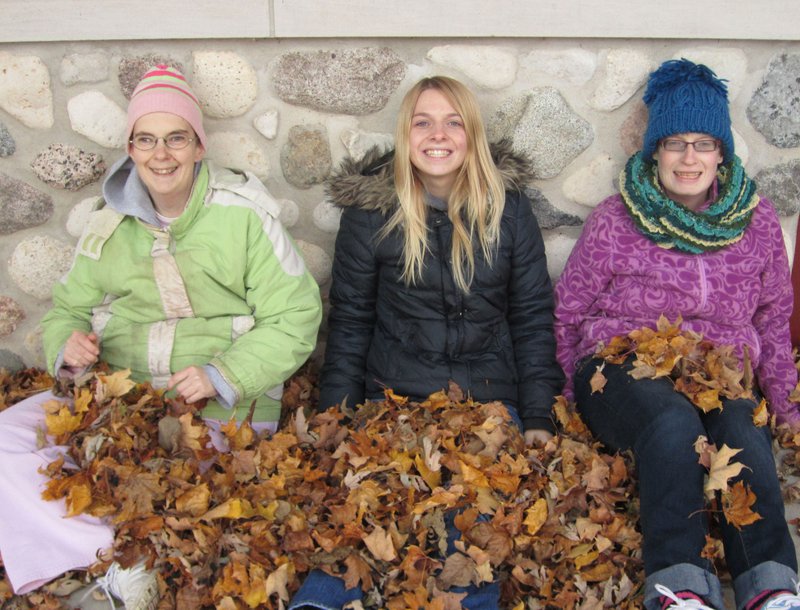 MyPath Beliefs & Behaviors
The MyPath Beliefs and Behaviors are the guideposts we use on our journey.
Passion
We are confident our work makes life better for the people we serve.
We make decisions in the best interests of our clients, Co-Owners, and the Company.
We believe we have a bright and promising future.
Accountability
We set high professional standards that reflect the needs of our clients and business.
We own our problems and proactively find solutions. We follow through on our commitments. We communicate in advance when responsibilities cannot be met.
We are humble. We acknowledge and learn from our mistakes. We embrace opportunities to educate one another.
Teamwork
We treat our Co-Owners with the same respect we give to those we serve.
We believe diversity in background, skills, and experience creates a stronger team and better results.
We celebrate our successes.
Openness
We practice honesty and integrity. We operate with transparency in all of our interactions.
We are empowered to provide input about our environment. We question what does not seem right.
Continuous Learning & Innovation
We are committed to ongoing growth and development in our professional roles.
We apply our knowledge to create innovative and effective programs for the people we serve.
MyPath External Stakeholder Code of Conduct
MyPath's mission is to transform lives. We rely on our five core Beliefs and Behaviors to support this effort.
To carry out our mission, we employ and serve people who represent a variety of characteristics and identities. Every one of those members of the MyPath community is valuable. We strive to create an environment where those who differ in age, ability, race, ethnicity, family or marital status, gender identity or expression, language, national origin, physical and mental ability, religion, sexual orientation, size, socio-economic status, veteran status, and other characteristics nevertheless prosper together through shared values and goals.
We collaborate with stakeholders who help us achieve this mission. Our extended community holds a shared responsibility to treat everyone with dignity and respect at all times and to create an environment where everyone can thrive.
Accordingly, any person, family, or entity that engages with MyPath is expected to demonstrate inclusive and respectful behaviors in every interaction with MyPath. This includes activity and comments posted on social media or shared with other external stakeholders. It also includes direct personal interactions during MyPath provision of services.
This Code sets forth the standards we expect our stakeholders to follow. It is not intended to reduce, replace, or limit any legal or contractual obligations that stakeholders may owe to MyPath. Since it is impossible to predict and describe every situation, stakeholders should follow this Code in both spirit and letter.
MyPath takes seriously any failure to meet the expectations set out in this Code. We may decide no longer to do business with any person, family, or entity that fails to follow it.